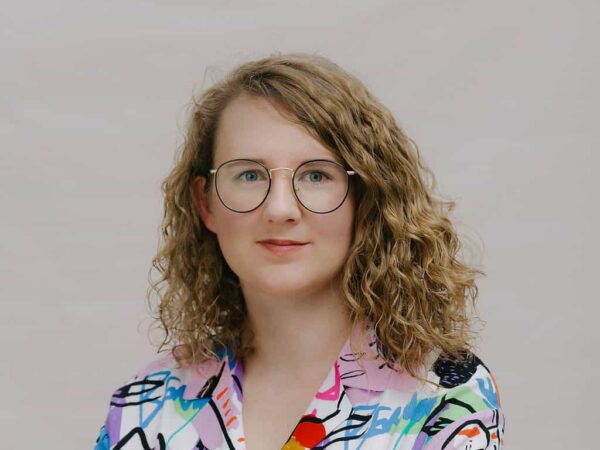 Nina Wöss
---
Co-founder and COO of Female Founders
Female Founders is a Vienna-based community for women who share the same values and passion for success and entrepreneurship. Lisa-Marie Fassl and Nina Wöss founded the company in 2016 to support, empower and connect female talent. Nina Wöss, co-founder and COO, provides insights about the organization, inspiring female entrepreneurship success stories, and shares advice how to start a business as a female.
When and how did you start Female Founders? What was the driving force behind founding this organization?
Female Founders was founded in 2016. We started out by hosting meetups for entrepreneurial women. We wanted to get women in the space together to share knowledge and experiences, connect with each other and most importantly encourage more women to join us. For us, Female Founders has always been more than a network for women. It's a community of people that share the same values and who want to shape the future while being economically successful, and who happen to be women. This is why we've decided to do more than events and to support our community along their entire entrepreneurial lifecycle – from inspiration to exit (and beyond). Based on the needs of our community we developed two programs: our startup accelerator Grow F and our leadership accelerator Lead F. 
How does Female Founders support women entrepreneurs?
Female Founders supports women entrepreneurs by helping to alleviate some of the predominant obstacles female-led ventures face, i.e. access to capital, limited access to networks, and gender barriers. Through our accelerator program Grow F and our network of entrepreneurial women, Female Founders helps to address each of these problems. Grow F provides women with the tools and know-how they need to successfully grow their business. However, most importantly it helps prepare them to become investment ready and introduces them to key investors needed for this expansion. Through the pairing of our participants with mentors and access to Europe's fastest growing community of entrepreneurial women we address the issues of limited access to networks and gender barriers. Our participants are given the opportunity to expand their networks and create meaningful connections while being exposed to successful mentors and peers which can help lessen the gender stereotype threat that is prevalent in male dominated fields like tech. 
Why in your opinion is it important to place the specific focus on women? 
When we look at tech investments by venture capital firms, men-only teams received 91% of all capital deployed and 85% of all rounds across Europe in 2020. This needs to change. With Female Founders we are addressing the funding gap and enable accomplished female entrepreneurs to raise rounds with business angels and VCs.
What are the main differences you see regarding the Austrian female-owned businesses and startup scene from when you started this organization and now? 
In the course of the last five years many things have changed – for the better. We see more awareness for the topic from the ecosystem and its stakeholders. There are plenty of role models and success stories that inspire new (female) entrepreneurs to get active. Also, Vienna is now the European city with the most events for female entrepreneurs. Networking, business skills workshops, joining new communities, attending conferences and getting exposure are all crucial when starting a new venture and trying to get your ideas off the ground. Events happening in your local community are the best way to do all of these things. Vienna hosts the most entrepreneurial events put on specifically for women compared to any other European city. 
What are some of the most inspiring examples of female entrepreneurship you have encountered – be it the origin story of the startup or the product itself?
It's always hard to choose just one story or highlight one individual. By building and hosting our acceleration program Grow F we have the pleasure to meet female entrepreneurs at a very early stage in their journey. It's impressive to see all kinds of different women from all over Europe building products that will shape the world of tomorrow. 
A few international examples that have been impressive in the past months and years: 
Bumble, founded by Whitney Wolfe Herd. I imagine this is a commonly given example, but I still think it's worth mentioning for the following reasons: Bumble is one of the few female founded companies (22) to IPO (initial public offering) which is a huge achievement and shows women it can be done. The app itself: It does not only provide a safer environment for women, but it empowers them and gives them the control. Finally, the evolution of the company and why it's worth "keeping an eye on," it has expanded from a dating app to now a place where one can find friends or business connections. Meaning the app has increased in longevity with its customers and it has successfully gotten customers to pay for a premium version of the app.
Canva, founded by Melanie Perkins. Canva is a simple-to-use online design and publishing platform that allows users to create social media graphics, presentations, posters, documents, and other visual content. Perkins claims that she was rejected by over 100 local investors in Perth before she convinced an investor that believed in her and the idea. Nowadays she is one of the youngest female CEOs of a tech startup worth more than 1 billion dollars. The story has it that Perkins herself made sure to eliminate bias in the recruiting process with more than 40% of the employees being female, which is way above the industry standards for tech companies.
What is the most important advice you would give to women looking to start their own business?
Just do it. Start building your company and do not overthink things. Nobody has figured out everything. Do not be afraid to ask for help and start networking early. It will help you to build a team, acquire your first customers and get acquainted with investors. 
Can you name some Austrian startups co-founded or owned by women, which we should keep an eye on?
Fintech and insurtech related companies:
Companies from other verticals: