"Smile, please!" You can now hear this call from the barista as you grab your coffee or lunch. And there is no need to look for a camera – it's not about taking a picture but about the most innovative way to pay. No wallet, no phone, no need to remember passwords and PINs, no fear that the bank card may be forgotten or lost.
The new generation in the world of payments, where your wallet is your face, is now also available in two countries in Southeastern Europe (SEE), which have been developing rapidly on the fintech map of Europe in recent years. This is coming true due to the fintech company PayByFace providing a biometric payment point-of-sale platform.
Turning the idea into a solution
PayByFace was founded in 2019 by the serial entrepreneur Mihai Draghici, who has about 20 years of experience of software engineering, turning ideas into products and launching startups in India, Canada, Mexico, the United States and Europe. Mihai has founded over 25 companies worldwide. In 2018, he came back to Romania and used his international startup know-how in Bucharest to launch PayByFace in 2019. Soon after that, Draghici obtained an EUIPO (European Union Intellectual Property Office) trademark for it.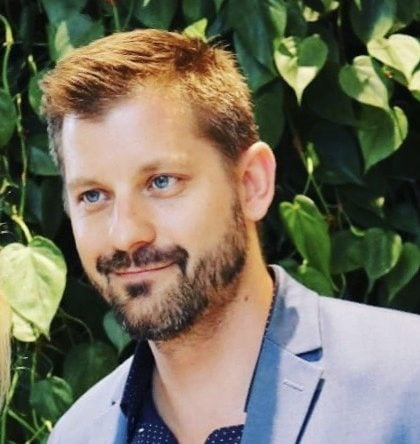 He spent almost 2 years working on customer discovery and market validation, including complete system architecture and product engineering of the marketplace platform and designing it for ultra-scalability with GDPR (General Data Protection Regulation) data security and PSD2 (Payment Services Directive 2) compliance. The headquarters of PayByFace have recently been moved to Amsterdam, which will be the management and operations centre, while the engineering and product teams will be situated in the Romanian capital.
How it works
Mihai Draghici built a payment system that doesn't use a card and doesn't require clients to do anything but show their face. How does it work? You need your phone only to register. First comes the download of the mobile app and creation of a profile. Step two consists of adding a preferred payment card and registering selfies in the app. A PIN code is optional for extra security. And finally, you can leave your wallet at home and go shopping at any outlet that is part of the network of merchant partners. It's as simple as that.
The pandemic accelerated the use of PayByFace thanks to the completely hands-free experience it offers and a much faster checkout. In addition, a module in the PayByFace app allows any e-commerce merchant to also be easily on-boarded.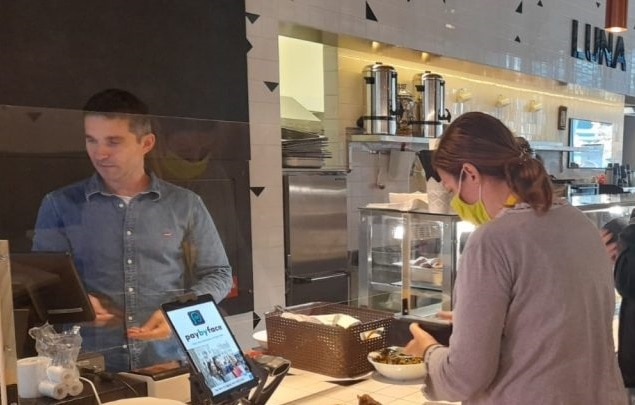 The future of payments is already here for Romania and Bulgaria
The PayByFace solution for making purchases with a selfie is already available in more than 100 locations in Romania – from supermarkets to cafes and beauty studios. The innovative payment solution has recently been tested in Bulgaria in collaboration with Raiffeisenbank in Bulgaria. The pilot project is implemented as part of the Visa Innovation Program – an initiative of Visa and the VC Eleven Ventures.
"We are grateful to VISA and Raiffeisenbank for their support in deploying our biometric system in Bulgaria. This pilot project is also an exceptional opportunity for us to gain trust through cooperation with established banking institutions" – says Mihai Draghici, founder and CEO of PayByFace.
In 2020, Raiffeisenbank in Bulgaria introduced several significant new releases and improvements to its mobile and online banking and launched digital wallets for convenient payment by smartphone for all its cardholders. It is now time for this cooperation to take convenient and modern payment methods one step further.
Is there a more exciting way of paying than purchasing with your smile?
To pay with facial features only, users must first register in the PayByFace application, take a selfie, and enter the details of a payment card. Once a PayByFace account is set up, customers no longer need to carry cash, card or phone. A merchant device positioned at the cash desk recognizes the facial features of the customer and processes the payment. Thus, the customer receives the product without touching any devices, and their face replaces the payment card.
Romania and Bulgaria – first steps towards the conquest of CEE
PayByFace is active right now across Romania and in the Bulgarian capital, but is looking to expand to as many other countries in the CEE region as possible over the next two to three years. What are the steps towards this ambitious goal? Mihai explains, "We need an online payment gateway that fully supports our integration technology, and then, ideally, we want a local, trustworthy bank to help us gain the confidence of consumers and merchants. After that, we will create our PayByFace subsidiary joint venture company and raise the initial capital to replicate the go-to-market strategy we used in Romania and Bulgaria." However, for their ambitious plan to succeed, PayByFace should fight for a significant change in customer behavior, since cash is still alive, especially in this region, and there is still a lack of confidence regarding data security. Partnerships like the one with reputable organizations such as Raiffeisenbank in Bulgaria work well for the adoption of this biometric innovation, and this formula should be followed in other countries. More biometric payments in the CEE region can therefore be expected in the coming months.