Finqware is a Romanian fintech company operating in Central and Eastern Europe. The company was founded in 2018 with the aim of developing disruptive technology and solutions to put Open Banking at work, one of the most important shifts in the financial industry on its path to data driven economy models. Finqware is already famous for starting up the Open Banking movement in countries like Croatia and Romania, and it is internationally recognized for its technology with numerous awards, including a Seal of Excellence from the European Commission.
Expanding into other CEE countries: where, why and how?
In January this year, we announced an investment round of 500k euro led by Elevator Ventures, Raiffeisen Bank International's (RBI) VC. One of the reasons for which we entered this partnership was the good overlap of RBI subsidiaries market presence with our own target market map. We are looking at CEE countries such as Austria, Croatia, Czech, Hungary, Slovakia, Bulgaria but also Poland and Greece.
The investment will support our growth plans in the region as well as our product development roadmap. We see a growing demand for open banking data consumption in all the CEE countries, therefore we are focused on enriching our data aggregation and data processing capabilities to be able to quickly scale up to a larger number of customers, in the banking or fintech field.
Our experience with Croatia and Romania allows us to be confident that our connectivity coverage will be fully extended across the entire CEE region by the end of this year. However, only after going in production with one or two customers by country we'll be able to declare that our coverage is 'open banking at work' indeed, as our experience has shown us that you can scale only after you fully tested your connectors with end users.
Even if the capital comes from the corporate venture capital firm of Raiffeisen Bank International, we are committed to our vision of being a true open banking player and an innovation partner for any bank in the region.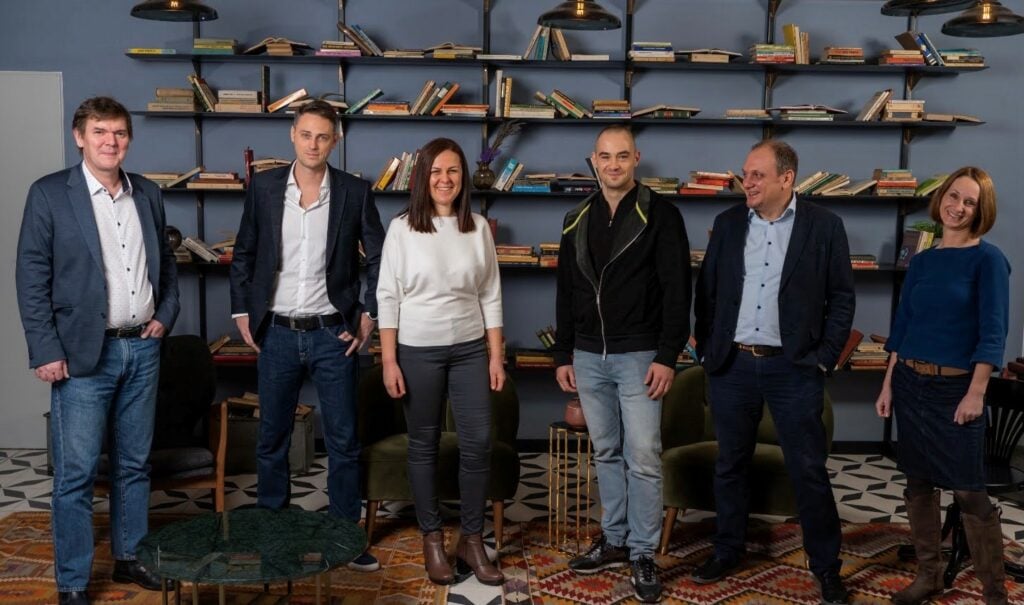 Business development strategy
Finqware started back in 2018 with an idea to put open banking at work and simplify the financial life of people through a PFM app. By realizing that the current open banking APIs status in Europe is actually generating a lot of trouble in building the data aggregation feature of any PFM service, we concluded that a well built aggregator might bring much more value to the market during this current stage of open banking in Europe. We also chose to target B2B markets rather than consumers, as these segments can come with a lot more traction and speed of adoption in a new service category such as open banking.
One of our main target segments is banks that want to consume data from other banks' APIs in order to provide an improved experience to their customers. Another target segment which we believe will have a rapid adoption of open banking services is the corporate segment, namely large regional companies that need a simpler and more effective solution for bank connectivity for their ERPs or cash management processes.
Our role is to build a middleware for financial API aggregation to interconnect businesses and fintechs with financial service providers. Our Finq OneAPI infrastructure is a financial data hub that creates a platform for innovation, solving the complexities of Open Banking.
Current challenges
Currently, Romania like most other countries in the CEE is facing a growing but still low level of open banking services adoption, as compared to more advanced countries. In UK for instance they claim to have reached 2 mil users already circulating their data through open banking APIs. In our region, we are still struggling between a lack of very relevant use cases and the banks APIs capacity to provide a frictionless experience and the access to consistent data.
EBA has released a set of technical standards imposing a certain level of security but also provided a set of recommendations regarding the avoidance of unnecessary user frictions that may occur when implementing the security constraints. We are constantly raising these aspects in our relationship with the banks and they are quite receptive in taking our feedback and improving their APIs. To foster better adoption and more appealing use cases, we would also like that the regulatory bodies, such as the National Banks, are more involved in supervising and supporting the ecosystem. We are confident that the more new fintech players enter the open banking area, using the bank APIs, the faster the quality of the APIs will grow.
Success factors
PSD2 regulatory framework is fostering a great context in Europe for the generalization of open APIs as the preferred bank connectivity solution for companies and fintechs. Still, the achievement of all its opportunities is constrained by large technological complexities behind the current banking APIs.
The quality of open APIs is largely diminished by the lack of data content standards, user experience friction or the limited capacity to support the communication of extra large volumes of transaction data. Improvements will come naturally along with the proliferation of open banking use cases, as a direct result of increasing market pressure.
Indeed, the market is waiting for open banking to come and prove the value resulting from its use cases. We measure our success through the adoption and relevance of the use cases to which we contribute. We strongly believe it's our role to overcome the challenges behind the current readiness status of open banking and bring to life ways in which financial life can be simpler. We can say we did it for real in two countries, Romania and Croatia, where we reached 80% market connectivity and launched two types of applications: multi-banking for retail and income recognition for credit scoring. We are also working on a corporate use case, as we speak, and we should be ready to launch it by the time we get our PSD2 TPP license from BNR.
We are truly committed to play this game, overcome its challenges and truly implement relevant open banking use cases in Central and Eastern Europe, putting open banking at work for the benefit of people and companies.