Péntech is an SME financing platform that enables companies to apply for bank loans or to factor their invoices entirely online. The company was founded in 2019, and as of March 2021 has reached more than 600 registered companies with financing applications of approx. EUR 25 mil. Péntech's digital modules are also available as SaaS solutions and are currently used by multiple financial institutions and government entities.
Their digital solutions have been awarded on multiple occasions, such as the FinTechShow 2019, Startup Europe Awards 2019, Top 100 Hungarian Innovations 2020 and Technology Solution of the Year 2020.
Why are you planning to expand into the CEE countries?
From day one, we envisioned Péntech becoming a regional player, providing digital financing solutions for SMEs throughout the Central Eastern European (CEE) region. We see great potential in this market segment and geographic location, as a high portion of SMEs is currently under-served. By using the tools of digitalization, we can process and score these clients more efficiently and effectively. Through this, we can enable banks and traditional financial institutions to service a whole new customer segment throughout the CEE region.
Which countries are of interest to you and why have you chosen those?
Péntech has just established its subsidiary in Poland, where we are working on building our presence in the market. Poland is a particularly interesting country for us, since it is one of the largest factoring markets in the EU and is undergoing rapid development. At the same time, we are in numerous negotiations with banks from Slovakia, Montenegro and most recently Portugal. In those countries, we work solely with a Software as a Service (SaaS) business model and are about to equip our partners with software modules in digital lending, digital factoring and risk scoring.

How do you plan to expand? What is your partnership strategy?
We have always strongly believed in partnerships and this is the core aspect of our expansion as well. As we see it, banks and financial institutions are not competitors, but partners. Together we can implement solutions that benefit the customer and at the same time enable the bank to increase revenues and save costs.
What is your business strategy?
Starting small and getting a proof-of-concept (PoC) to work is our general approach for each project. All our software solutions are built so that a bank can quickly, and with minimum effort, launch a PoC and validate the idea with its customer base. This reduces initial risks and enables both parties to build a scenario in which all parties ultimately benefit. The PoC can easily be extended with new features and it can be further developed with constant feedback from customers. Our existing cooperation with banks and financial institutions shows that this approach works and quickly results in a win-win-win situation.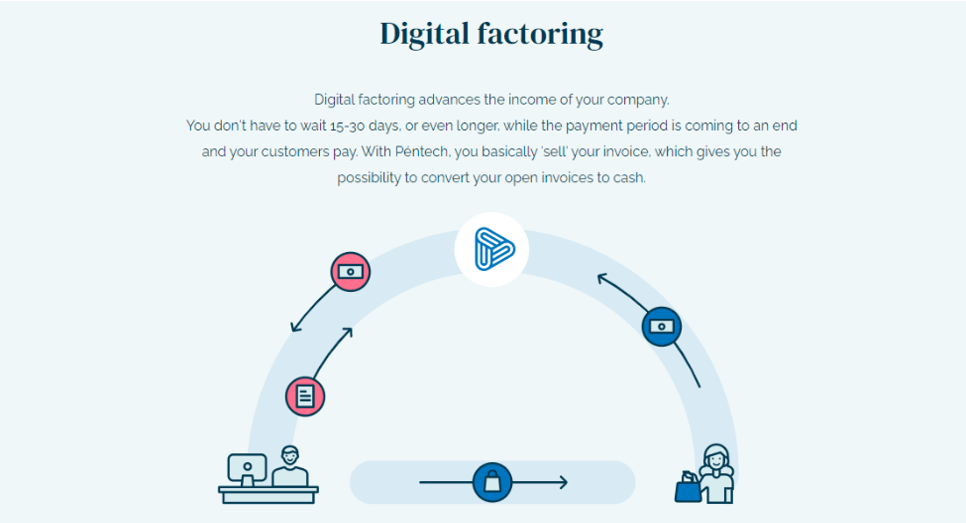 What concerns/ obstacles have you faced or expect to?
Data structures and data availability in various countries differ. This means that the algorithms that provide the backbone of our software solutions have to be adjusted accordingly, which requires development and can extend the initial set-up phase. What's more, regulatory differences might apply in certain countries, meaning that our infrastructure has to be adjusted, which again results in additional development time.
How do you plan to succeed?
At Péntech, we have a very strong team of international experts in finance, digitalisation and development. We have looked at the difficulties in digital SME financing through various lenses, which is why we've built products that are suited to the customer's needs and can be fully customised to the requirements of a bank. By bundling our internal capabilities with the strong competencies of established financial institutions, we see very strong growth potential throughout the CEE region.