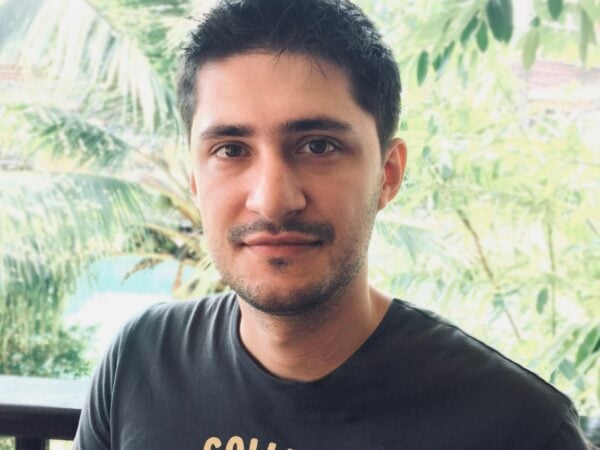 Yury Gusak
---
Chief Technology Officer of Cation
Web development and design is a landscape that was once mostly dominated by established companies with many employees. However, this has been changing drastically in recent years, with new startups and smaller companies competing on the market for clients' attention – and Cation is one of those. This startup, located in Belarus, specialises in web developments and design.
Yury Gusak, Chief Technology Officer of Cation, talks about his company and their plans for the future.
First of all, tell us about yourself and your company. What do you specialize in?
We are a small web design and development company called Cation. Our team specialises in software development, primarily in interactive playable ads, desktop and mobile apps, landing pages, etc. We provide big companies with outsourcing services. Apart from that, in 2018 we had several mobile games startups and throughout the last two years we have been effectively prototyping financial apps.
Are you thinking about expanding and working in other countries?
Yes, in fact we're already thinking about expanding. Most of our clients are based in the USA and Europe. One of our own managers has already relocated from the USA to work directly with customers in the area of game development.
In order to acquire new customers, we are actively developing our accounts on international portals like Upwork and LinkedIn. We are also trying not to miss hackathons and other events for startups as a way to find new contacts.
What obstacles are you faced with while developing your business and expanding?
The biggest issue for small startups like us is how to grow. For example, the web development market is dominated by large companies that may provide better conditions for their employees. In our case, our team is quite small. We started out as regular developers, but now we're hiring specialists such as artists, illustrators, 3D specialists and unity developers.
What are your plans and aims for the immediate future?
We want to gather a big crew of experts to cover all customer needs in web development, from creating a concept to providing technical support. In addition, we're going to run our own product — a service for previewing advertising materials. The service allows you to create advertising campaigns, manage file versions and generate convenient links for viewing advertisements. A key feature is the ability to pre-check the downloaded materials for the technical requirements of popular advertising platforms such as Yandex, Google, ironsorce and others. We are now at the stage of planning a minimum viable product (MVP).
What would be your advice to early-stage startups that are willing to expand to other countries?
Develop your profiles on LinkedIn and Upwork and do not be afraid of getting in direct contact with the owners or managers of companies that you'd like to work. Our collaboration with a number of companies began with an ordinary email.