Countries in the CEE region in particular seem to be promising markets in terms of business opportunities and low entry barriers. The Serbian fintech scene, like many other areas of business and life, has been impacted by the COVID-19 pandemic. The startup ecosystem research organization Startup Genome issued its report for 2020 with useful updates on the Serbian startup scene and its members.
Digital Serbia Initiative published its independent report on the effects of the pandemic on the digital ecosystem. Blockchain technology remains one of the biggest strengths (based on Startup Genome research), as Serbia is considered to be one of the top five countries in the world when it comes to the best developers in this field. A positive effect of COVID-19 subsidies provided by the Serbian government is obvious, with polls showing that 75% of startups in Serbia will not lower the salaries of their employees and 80% of them do not need to lay off employees due to the crisis. A quarter of Serbian startups started searching for solutions to help with the global pandemic and immediately shifted their direction to overcoming new and unexpected challenges.
In 2019, the American financial services provider Payoneer stated that of the total of 200 countries in which they operate, Serbian companies are ranked among the top ten users for international business payments. They also added that they saw an increase in the number of Serbian clients by 20% in 2019, with that growth rate continuing into the first half of 2020. This shows how companies here are quickly developing a mindset focused on modern fintech solutions and are switching their attention away from traditional methods of handling transactions.
Another achievement this year, developed by the Serbian fintech startup TradeCore, is a new product which reduces the launch period for fintech products by an astonishing 80% on average. TradeCore is a platform-as-a-service provider that enables fintechs to build next-generation banking and investment products. By providing access to the core, and complex, infrastructure of compliance, regulation, payments, banking and capital markets in the form of a service, their customers are able to take advantage of TradeCore's accumulated domain expertise and focus their attention on the core essentials of their own product offering. Besides being very effective as a time-saving tool, it also minimises costs for their users while maintaining performance.
Establishing themselves as a fintech leader and innovator in the region, and the winner of Regional Raiffeisen Bank International's partnership program Elevator Lab Challenge, IPification is increasingly developing a global reputation. It has been awarded multiple recognitions and international prizes that show how this Serbian startup caused a revolution in the field of mobile banking and secure authentication with just one click. It represents a unique technology that can instantly resolve a mobile ID based on the user's public IP address and port, without taking any data/parameters from the app or the device.
IPification boosts mobile UX, protects the user's privacy and enhances security by stopping some of the growing fraudulent activities in Fintech/ eCommerce/Over-The-Top (OTT, services via internet instead of traditional sources) space such as SIM swaps, device fingerprinting, etc.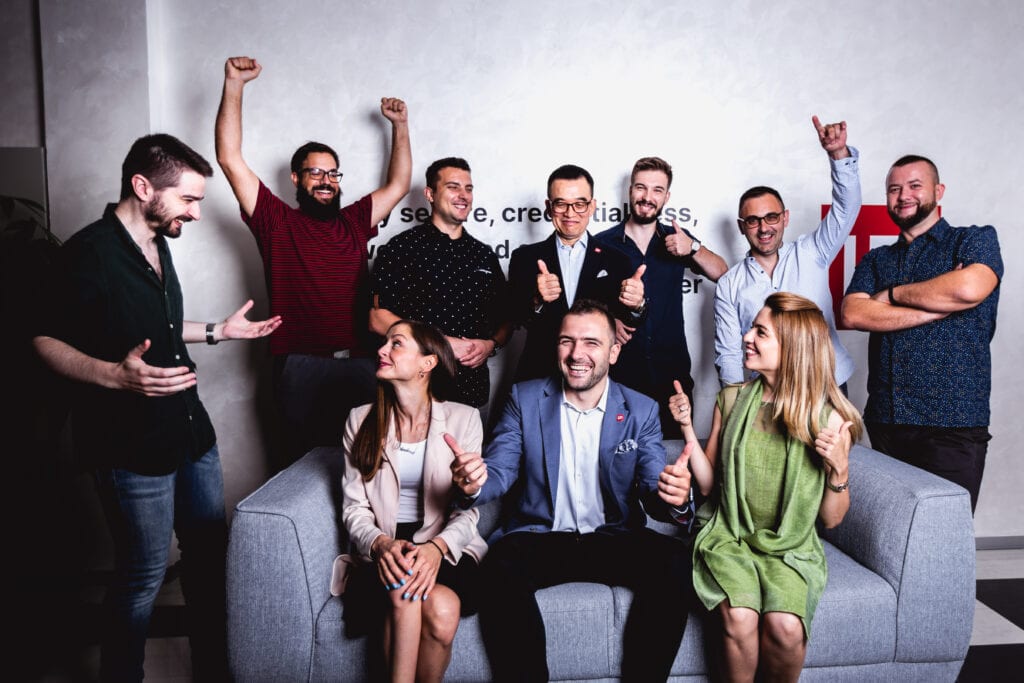 Microsoft is just one of the many companies the company partnered with this year. In the USA, the UK and Hong Kong, it acquired a patent for its technology. As a participant in the Jumpstarter world challenge powered by Alibaba, they managed to get in the top 20 startups out of 5,000 participants and are now waiting for the final outcome of the competition next year.
Based on the feedback of a short survey of Serbian fintechs performed locally, Serbian fintechs have made it clear what their primary goal is when it comes to entering the markets of the Central and Eastern European (CEE) region – further acceleration of company growth. Countries in the CEE area all seem promising as a market in their own way and companies state that there is potential in each and every one of them in terms of business opportunities. Franchising and collaborations with local agents seem to be a popular choice with regard to the market entry strategies. They perceive entry barriers to these markets to be very low, with economies of scale and competitive products being easy to achieve. Bearing in mind the flexible and widely applicable way of doing business that these Serbian companies practice, further expansion to the CEE region in the coming years is going to be a great step towards a pan-European and global presence.