FinanceEstonia's Head of Fintech Section and Board Member talks about how how Estonian startups responded to Covid-19, about similarities and differences between Estonia and CEE region, and the future of startups in Estonia, in the interview below.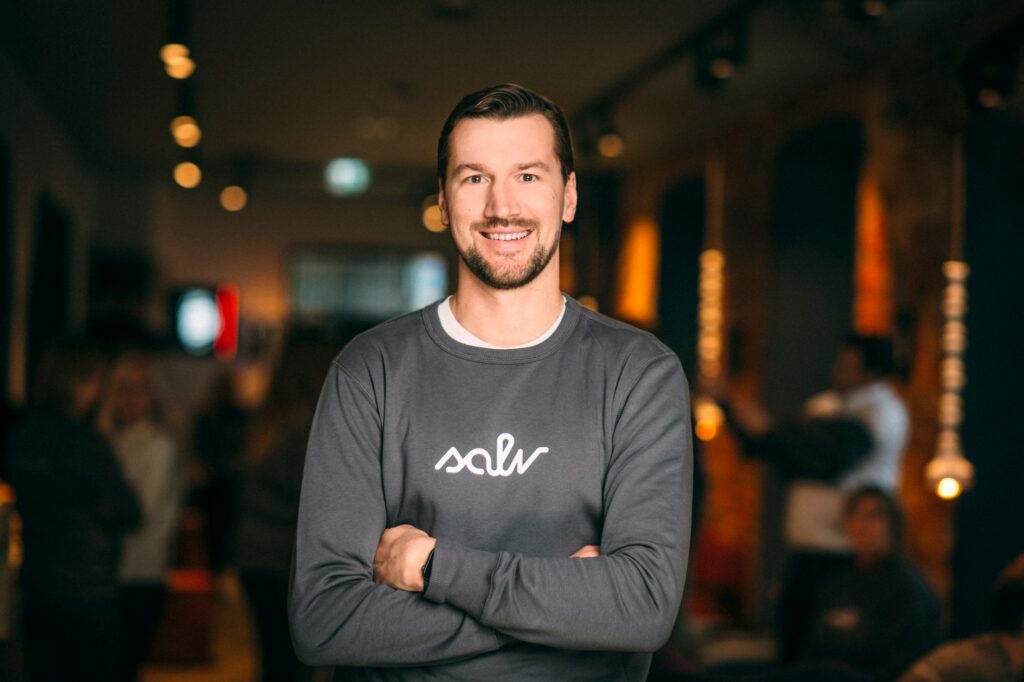 What does Finance Estonia do, what is its main purpose and how does the company support startups and the Estonian economy?
FinanceEstonia is an Estonian finance sector cluster established in 2011 with the goal of supporting the sector innovation and capital availability for small and medium size businesses. FinanceEstonia's ambition is to help develop Estonia as a vibrant and innovative location for financial services. FinanceEstonia is 100 per cent funded by its almost 100 diverse members; from startups to more established financial institutions.
FinanceEstonia contributes to developing the Estonian ecosystem through its six core areas and working groups: fintechs, crowd-funding, capital markets, credit providers, funded pensions, and sustainable finance as the newest addition. Through these working groups, relevant industry developments are discussed, regulatory improvements initiated, and vital industry stakeholder relationships managed.
How did Estonian fintechs respond to the new situation regarding Covid-19? In what ways could Finance Estonia support them during this crisis?
The lengthening pandemic has definitely had implications on Estonian businesses and fintechs among them, but fortunately we haven't witnessed a dramatic shift for the worse. From the latest Fintech Report Estonia 2021, companies gave insights on the implications the pandemic has had and how they've overcome them. The biggest change has been in work arrangements and adapting to the remote working mode. Some have used the government's Covid-19 support measures for covering salary payments due to loss of revenue. But many also indicated that the crisis has actually opened up new opportunities through pushing companies to adapt and test innovative solutions much faster, thus being a positive catalyst for their development. Also, most importantly, the accessibility to funding hasn't been affected, so those who are quick to adapt and prove they have a strong business case will most probably also survive the pandemic, as the growing Estonian fintech sector proves.
Are there non-Estonian fintechs that want to enter the Baltic markets? What is the current environment for these startups like?
Estonia has a small startup-friendly environment, which makes it a great place to start your business, test your ideas and then scale globally.
Many new founders enjoy Estonia because of its digitally advanced ecosystem, where e-services are available 24/7 and you can do almost everything online: whether it is creating your company in a day or doing your taxes in less than ten minutes. Estonian e-Residency program introduced in 2014 enables you to run your business fully from abroad, making it easier for foreign founders to enter the market
In 2017 the government introduced a new startup visa program for non-EU founders to gain a special visa and grow their ideas and business in Estonia.
Strong relationships with government stakeholders and regulators that are easily accessible and supportive towards innovation in the startup and fintech sector are another one of Estonia's strengths. Compared to many other EU countries, Estonia has reasonable living costs level. Estonia has attracted many regional and international investors, which makes funding easily accessible for new businesses.
How does Estonia compare to the CEE region when it comes to startups? What are the similarities and differences? Is Estonia a stimulating environment for start-ups?
The biggest difference is definitely our smallness compared to the CEE region. But our startup and fintech ecosystem, with its 1,144 startups (information from May 2021), is one of the busiest. With just 1.3 million in population, it makes Estonia one of the greatest in terms of startups per capita in Europe. The small size of the country also means that most startups think globally already from a start, as you reach the limits with the local market quite fast. Which is also probably why for our small size we already have 7 unicorns (Wise, Pipedrive, Skype, Playtech, Zego, Bolt, ID.me).
What are some successful startups from the CEE region that you know of, which have entered Baltic markets? What do you think contributed to their success?
I'm pretty sure that among the 1,141 startups in Estonia there are founders and investors who are fully or partially from the CEE region. But I do have to say, I don't have a big name to add as an answer here. It's probably also because successful startups tend to scale from Estonia, not see this as their final destination, making it often even hard to precisely say where they are originally from.
What advice would you give to startups and fintechs from the CEE region that want to enter the Estonian market?
Make sure to fully utilize all the Estonian digital wonders and government support to start your business here
One of the main strengths of the Estonian fintech and startup ecosystem is the ease of informal communication, due to country's small size. Most key players know each other quite well, which makes it easy to connect with each other and with the public sector. So if you already know at least one person in the ecosystem, then you can easily access almost everyone.
I'd also suggest connecting with the different organizations and incubators and accelerators, which support the ecosystem – like StartupEstonia, Technopol and others. There is also a variety of different consulting options through these organizations to set up your business here. For fintechs, I'd definitely also suggest FinanceEstonia, and I'm happy to help and share more information about the local fintech ecosystem if there is an interest.
What is going well in Estonia regarding the fintech startup ecosystem and what needs to be improved?
Both Estonian startup and fintech sector are growing rapidly. There are currently about 200 fintechs, 155 of which are startups, and about 2,000 employees are employed in the fintech sector. It's also positive to see that the variety of fintechs has increased a lot in recent years. Although the field remains dominated by companies involved in digital asset exchange and digital lending, there is quite a strong presence of fintechs involved in digital payments, enterprise technology provisioning, wealthtech and digital capital raising. Areas supporting fintechs, like regtechs, are also emerging rapidly.
Although the good relationship and cooperation with government and regulators is definitely a strength, there are still many improvements needed in the local regulatory environment to make the ecosystem more attractive and to ease the regulatory burden to fintechs. Especially in areas like anti-money laundering and the requirements for digital remote onboarding of customers from other EU countries, adjustments are needed.
How do you see the future of startups in Estonia? What are your predictions for the next five years? What developments and/or startups should we pay attention to?
As already indicated above, both Estonian startup and fintech sector are growing rapidly and I think this trend won't slow down anytime soon. In addition to the fintech sector there is already a busy regtech community emerging with companies like Veriff, Salv, Guardtime and others. Most probably we'll see some great developments in the digital currencies and open banking field in the near future, as well.