Reorganization of teams, changes in the way of creating, developing and integrating innovations, renewal of the IT infrastructure, development of the products with the participation of clients through constant customer journeys, partnerships with the fintech sector for an even faster implementation of new solutions – all of these points are a part of the large-scale process of digital and agile transformation of Raiffeisenbank Bulgaria, which started in 2019.
Thanks to the progress in digital transformation, Raiffeisenbank Bulgaria has introduced several modern processes in the workflow, the team work model is already very similar to that of fintech companies in terms of speed of action, development of solutions, and test of innovation.
Yoanna Genova, Innovation Business Analyst, emphasizes that Raiffeisenbank Bulgaria adapts quickly to market changes, which makes them the preferred partner for the fintech sector in Bulgaria. In the article below, Yoanna shares six learnings for successful cooperation between fintechs and established large organizations for all who are just embarking on the challenge of joint projects or are still hesitant to partner with another player in the sector.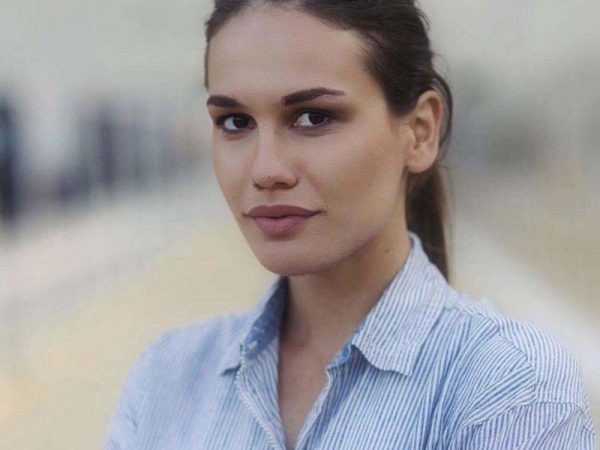 Yoanna Genova
---
Innovation Business Analyst
Raiffeisenbank in Bulgaria
Act fast, but be patient
Startups want to quickly see the result of their ideas, and we at Raiffeisenbank Bulgaria do too. That's why we organized the teams according to agile methodology and they already react quickly to customer expectations. But regulation and compliance in the financial sector often slow down the implementation of innovation. Sometimes priorities or our focus changes on the fly in order for us to respond quickly to market changes. So be patient. The outcome of some partnerships may take longer than expected. We learned this from working with the 2018 winner in our partnership program Elevator Lab. Today we can boast that we are already working successfully in the field of cybersecurity with one of the fastest growing Bulgarian startups Log Sentinel.
Always focus the work on the client
The world of innovation often entices with self-serving projects that sound good at first glance. However, our advice is to always start the partnerships for the benefit of the organization and especially of the clients. Whenever you stumble or hesitate where to go, always ask what the benefits will be, especially for the customers. This is the most important step to success.
Give them ease
Be focused on the customer journey and try to figure out ways to ease it. That's why we partner with Evrotrust for e-signing documents, as well as with Moxtra for the communication and document exchange platform RaiConnect. The ease can also be in the direction of more profitable shopping – with Vnoska.bg we partner on the first card for installment payments without an increase in price.
Aim for a disrupting solution for a specific category of customers
Make your customers proud to have chosen your company. Give them a product to talk about among their acquaintances. We are already testing one of this kind, thanks to the partnership with PayByFace. Customers use contactless cards on a large scale, and digital wallets have also become very popular. Well, we decided to go one step further and check their willingness to pay only with facial recognition. We aim at the so-called early adopters who can't wait to try the innovation and share it with their friends. In addition to solutions for the mass consumer, look for the ones to power the most technologically advanced – they are the transmission to widespread use.
Measure the results. Always. Instantly.
To find out if you are on the right track, just ask customers. Measure and analyze their feedback. Constantly and as quickly as possible. Thanks to our cooperation with Pisano, we receive instant feedback from customers in electronic channels. This helped us respond quickly by fixing gaps and improving services even more. We do it internally or we turn for support to the best in the field. All this helps us to achieve our goal of being the most recommended bank on the Bulgarian market.
Keep looking for new opportunities
We never stop searching for new opportunities for collaborations in different fields of our business. After two local challenges and one joint scouting on a global level with Raiffeisen Bank in Romania, this year RBI's subsidiary bank in Bulgaria is hosting for the very first time a global track alone. We look forward to meeting the best suitable fintech in the Digital Customer Acquisition and Financial Literacy fields.