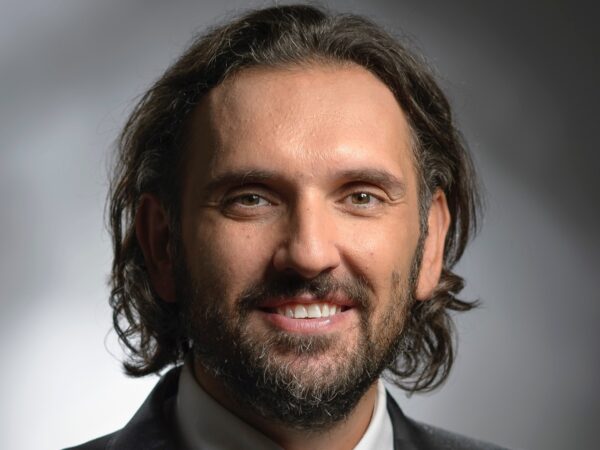 Nebojsa Nedic
---
Co-founder and CEO of Bobot
A motivated sales-team that creates magic stands behind Bobot, a fintech founded a little bit over 6 months ago. Their goal is to make bonuses calculation as easy, simple, and transparent as possible; with the ultimate goal of motivating employees and encouraging healthy competition.
What is your story? How did it all start?
Working in a big corporation for a very long time, we at Bobot dreamed of building a company that will provide a creative and healthy environment, while making something that people need. So here we are, trying.
What unexpected opportunities did you encounter, that may result in making startup a success?
Most of the companies do not have a system that will help them simply manage bonus calculation and distribution, and most importantly, to do it transparently so that healthy competition is created within the company. As we worked on this during our corporate careers, we realized that there is a huge opportunity to improve this process, where companies can improve their overall performance and save significant resources that they spend on these tasks.
Why did you decide to apply for Elevator Lab?
For startups in the early stage it is hard to get noticed, and consequently to have an opportunity to talk to corporate executives and present their solutions. Elevator Lab exactly helps in this, and even more, provides further support for startups to succeed. We are truly grateful for this effort by the Elevator Lab team and we do hope that even more corporates will follow this great example.
What challenges have you faced the previous year, successes and how have you managed to overcome them?
The last year was quite a strange one. Almost no companies wanted to have any investments in the first half of the year, and second half was really about online sales and working remotely. We believed that that part of the business opportunity would be congested so we decided to build something else. We now believe that this topic will once again be in focus as sales for any company is one of the most important things. We prepared some new concepts for companies to use in this "new" world.
Why did you decide to expand to other CEE countries, and where do you see the potential?
Individual countries in the Western Balkans region are quite small in terms of market potential. So for the company to truly succeed and become healthy and successful we realized that we need to try to create a business in the CEE region. On another side, business opportunities in the CEE region are growing fast so considering these two factors we believe this is the right path for us. To be honest, quite a challenging path, but the right one and programs like Elevator Lab actually help in this process.
In which countries you would like to work in the future and why?
CEE region is something we are interested in for the mid-term. Going into more detail, we are particularly interested in the Western Balkans countries to begin with. This is due to the fact that it will be easier for us to approach the customers in this region.
Do you have any plans on how you want to achieve this?
We need to focus on a few West Balkan countries and then reinvest everything we potentially earn on expanding further. After creating traction in our nearby countries, we also believe that we will be able to get different investments that would accelerate our growth and expansion to other countries.
What is your strategy and what are the challenges you see on this journey?
We would like to enable different individuals to have their personal profiles that will talk about their success (individual sales results on our platform), and we wanted to create environment where those individuals will actually want to improve those profiles by selling more.
The consequence will be improved revenue for the companies and more opportunities for the individuals.
I would say challenges are typical for startups. We need to find the best way to approach many potential customers. Together with that, we have the number of tasks that we need to perform in parallel, as we are a small team, so this are making our life complicated. From another side, we see this as a playground where we can practice our creativity and find ways how to execute these tasks efficiently.
What's the most important thing you're working on right now, and how are you making it happen?
We had requests from a few banks to develop a loan approval process for them, and they needed some consultancy as well on similar topics. So, we worked with these colleagues for a few weeks on these topics, and in parallel, finalizing our product and preparing it for sales efforts.
What is your recipe for success?
Good team, focus, well-structured and planned tasks, a little bit of luck, having fun.
We talked to a lot of SMEs recently on several products. Selling anything to SMEs is really hard in case that we are not talking about how to generate new income for them. In most of the cases, SME will not invest in improving any specific process unless, like we said, that improvement will bring new revenue line. The same thing is for individuals.