Elevator Ventures is the Corporate Venture Capital entity of Raiffeisen Bank International (RBI). With their international team, they are looking to back outstanding fintech startups in the CEE region and support them in their scaling process. Maximilian Schausberger, Managing Director of Elevator Ventures, provides insights about the company, its plans, and developments in the fintech landscape in CEE.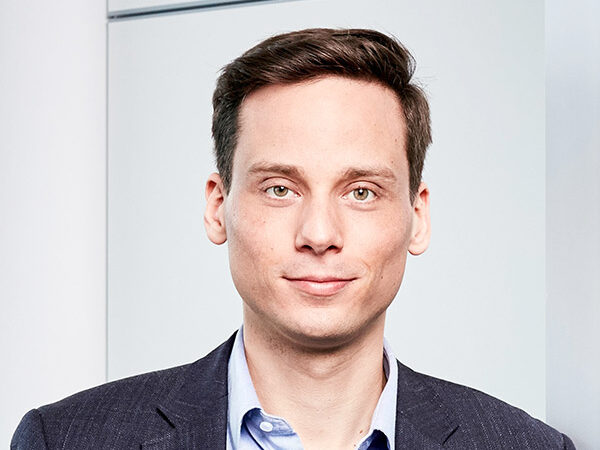 Maximilian Schausberger
---
Managing Director of Elevator Ventures
What is the main goal and purpose behind EV?
Elevator Ventures' goal is to be a leading growth partner for fintechs in CEE. Our primary focus is on early stage and growth investments in fintechs and related enabling technologies in Central and Eastern Europe. We are investing into technology and business models which are changing the industry dynamics in the mid- to long-term. Thereby, we are contributing to RBI´s vision to become the most recommended financial service group by 2025.
How does the fact that EV is powered by Raiffeisen Bank International influence or help you in those goals?
Elevator Ventures leverages RBI Group's expertise, network and corporate strength in order to help promising scaleups expand across this dynamic region and beyond. Our portfolio companies gain access to the broad range of resources and market insights offered by local partner network of RBI Group to enable continuous growth. Our ties to every country of RBI home market in Central and Eastern Europe are the perfect basis for an expansion into this dynamic region and beyond.
Raiffeisen Bank International proves the value of cooperation (e.g. in eKYC, digital currency and customer experience) and has set the right initiatives to enable the group-wide application of these new fintech solutions (for example, see RBI's API Marketplace, RBI's Blockchain Hub and MyRaiffeisen). This experience lays the ground for Elevator Ventures' activities.
What would you say is EV's biggest achievement so far?
We are proud of the strong relations already established between RBI and our portfolio companies. There are several highlights such as the implementation of 360kompany's services into RBI's KYC processes as well as Pisano's services which are widely used throughout RBI Group as the Group's customer experience management platform.
Overall, the strength of our portfolio companies is signaled by the renowned international investors they have attracted, such as Quona Capital, Rabo Frontier Ventures, Syngenta Ventures and QNBeyond. Most recently, Twisto, which is one of the leading "buy now pay later" (BNPL) companies in CEE has announced their acquisition by the Australian BNPL provider ZIP.Money. This makes Twisto our first portfolio company achieving a successful exit for their investors.
In addition to our direct investments, also the portfolio of our partnership fund with Speedinvest and Uniqa Ventures performed very well, not least the first Austrian "unicorn", namely Bitpanda.
What are you looking for in fintech startups you are considering for investment – what technologies and trends are of interest to you?
At Elevator Ventures we are currently seeing exciting activities in the following areas:
Beyond Banking & embedded finance solutions to further digitize value-chainsacross industries.
Asset tokenization of real-world assets will enable new markets by decreasing barriers and frictions to information exchange and trade.
Payment solutions, that are able to win e- & m-commerce merchants, via value added services and not mere fee competition.
When initially looking at companies, we rely on 15 distinct investment criteria, that are centered around sustainability, traction, growth potential and the experience of the team.
How did your investment priorities change when compared to pre-pandemic period?
The corona crisis presented us all with enormous challenges. In general VCs became more vigilant about the robustness of business models and the flexibility in turning from high growth marketing expenses to a profitable core business and be able to adjust cashflow runway to external funding environment.
On the other hand, the trend towards digitization has intensified. We expect that the change in customer behavior is here to stay and that there will be many opportunities for startups to improve the customer experience and accelerate the digitization of previously analog processes.
Especially for CEE, we learned that having investors on board who can realistically assess the risks and opportunities in a fintech's business field and geography was even more important over the last year. Elevator Ventures can build on deep industry insights relevant for fintechs in Central and Eastern Europe and provides targeted support to its portfolio companies.