The startup ecosystem in Latvia is thriving: in the first eight months of 2021, Latvian startups attracted 171 million euros in investments. This ecosystem is massively supported and backed by governmental organizations such as the Investment and Development Agency of Latvia.
Anna Elsa Karika, Leading Expert of Startup Support Division at Startup Latvia, talks about how this support is organized and what it means for startups looking to expand to Latvia.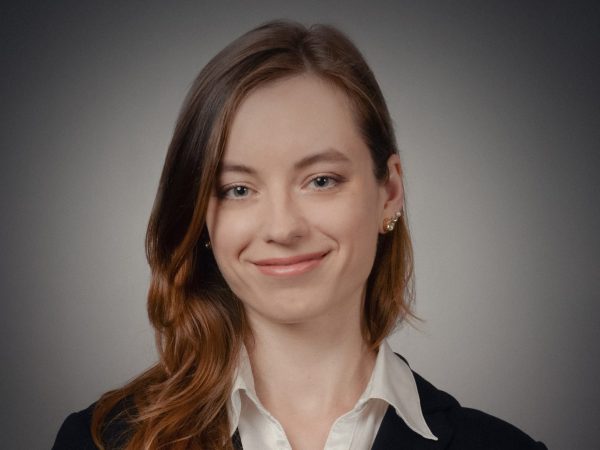 Anna Elsa Karika
---
Leading Expert of Startup Support Division
Startup Latvia
Can you tell us more about Startup Latvia and about the purpose of your organization?
Startup Latvia represents the Investment and Development Agency of Latvia (LIAA), specifically the Startup Support division. LIAA is a government agency that supports local and international entrepreneurs from the very beginning – ideation & conceptualization, to initiation, development and expansion. The Startup Latvia team is respectively specializing in startup support. This includes working with international applicants and evaluating business ideas for startup visas, a temporary conditional residence permit for entrepreneurs, as well as helping local startups (including those that have successfully registered from another country). We're consulting companies about the available state-support tools and other local and international opportunities. Our team occasionally organizes and participates in various events specifically for the startup ecosystem. For example, giving presentations at local accelerator meet-ups, and organizing webinars to introduce startups to international startup support organizations in specific regions/industries.

Who are the most important partners of Startup Latvia (be it government agencies or other organizations)? What kind of support do startups in Latvia receive?
Our most valued partners are the local ecosystem organizations, namely the Latvian Startup Association and other NGOs as well as associations and, of course, the Ministry of Economics of the Republic of Latvia. We're also closely collaborating with the Office of Citizenship and Migration Affairs, specifically in relation to the startup visa program.
For authors of foreign ideas a startup visa is available. One startup can have up to five founders with a startup visa for the period of maximum three years and it is spouse and children-friendly. The main criterion for getting a startup visa is an innovative, sound startup idea.
Startups registered in Latvia have access to various types of support for innovation, business development and promotion of international competitiveness. There are also many opportunities to develop startups in accelerators, incubators, innovation sandboxes, and other programs, depending on the industry and specified needs of the startups themselves. An overview of the support programs is available HERE.
What trends do you see in startups moving to or out of Latvia? What makes Latvia an attractive market for startups?
The environment of startups in Latvia can be assessed as very dynamic and diverse. In addition, in recent years there has been a development of the startup movement, including an increasing number of startups made up of both local and foreign authors of ideas. A wide range of players is involved in the overall growth of the startup ecosystem, from the public and private sectors to non-governmental organizations and academia. What makes us attractive is that the ecosystem is constantly being improved and recently, the environment of startups has also been affected by a number of positive news, such as:
Amendments have been made to the Latvian Startup Law, introducing more friendly conditions for receiving support and expanding the range of beneficiaries
New regulation of stock options has come into force, which will help startups attract and retain employees (and following this legislative change "Index Ventures" ranked Latvia as the most startup-friendly country in Europe sharing the top spots with neighboring Estonia and Lithuania)
We finally have our first long-awaited Unicorn – Printful, a print-on-demand drop shipping and fulfillment service
In the first eight months of this year, Latvian startups attracted 171 million euros in investments. That's more than half of how much has been tied up in the last ten years combined.
From your perspective, how did Covid-19 influence these trends?
The pandemic has created new opportunities and new industries to pursue for startups. For example, face masks and coverings – 3D face shield printing or in the medicine industry – using virtual reality games for medical studies for students. From the investors' side, there was an expectation of lower activity, but as it has been proven that it was completely the opposite: there is a good activity from startups in taking on the challenges in this time. The emergence of the Covid-19 pandemic has forced corrections on everyone's lives. The startup world is no exception to the rules of capitalism. However, the risk-taking nature of the founders and agile approach to development that is so characteristic of startups has led to several pivots – meaning that the founders have abandoned their previous idea for a different one, which would do better under the conditions of this new normal.
Where do you see most startup activity in Latvia in relation to specific industries or topics they cover? What are some of the key Latvian startups we should know of in these fields?
Most startups in Latvia are related to the development of certain technologies and are often interdisciplinary. In Latvia, there are primarily SaaS (Software as a Service) related startups, followed by DeepTech, FinTech, AI, HealthTech and MedTech startups. As well as marketing, environment, sustainable solutions, smart technologies, robotics and startups related to other directions. Our strongest verticals – FinTech, DeepTech and Drones.
Highlighting the fintech industry, which is growing steadily year after year, and new financial services providers, as well as early-stage fintech startups keep emerging to shape the future of finance. Moreover, Latvia is currently working on a strategy for streamlining the development of startups, and a unique role in this strategy will be given to fintech companies. We aim at becoming a sandbox where everybody can easily test innovative ideas. The challenge for all stakeholders is to improve the regulatory framework and expand the necessary infrastructure for fintech startups.
Overall, we can highlight several bright Latvian startups:
Longenesis which focuses on developing legitimate ways to promote collaboration between biomedical institutions, patient organizations and research partners
Mintos, a global marketplace for investing in loans
Giraffe360, providing market leading technology for estate agents
Nordigen, a freemium open banking data platform
Sonarworks, audio technology innovators
Exonicus, global provider of virtual reality trauma training technologies for military and civilian organizations
How do you see the future of the startup community in Latvia? What needs to be improved in order to further grow and help out the community?
Although we are proud of the current progress and each successful startup case, there is still a long way to go – the reduction of bureaucratic obstacles and simplification of processes, as well as the issue of the labor force (respectively, retention of existing talents in Latvia and attraction of foreign professionals) are seen as primary issues.
In the future, we will certainly see more unicorns and more international visibility through the startup activities and success stories on a global scale.
In the future, the number of startups will increase, which can be related to the formation of a more favorable environment for the development of startups in Latvia and the arrival of authors of ideas for growing foreign startups and registration of companies in Latvia. Startups play a crucial role in the overall innovation ecosystem, ensuring the influx of innovative business ideas and promoting a faster shift in the economic paradigm towards the knowledge economy. Therefore, in the next period of operation, it is important to strengthen cooperation with the representatives of the ecosystem of start-ups and the organizations representing them, involving the startup in increasing the innovation potential of Latvia and the growth of the national economy.