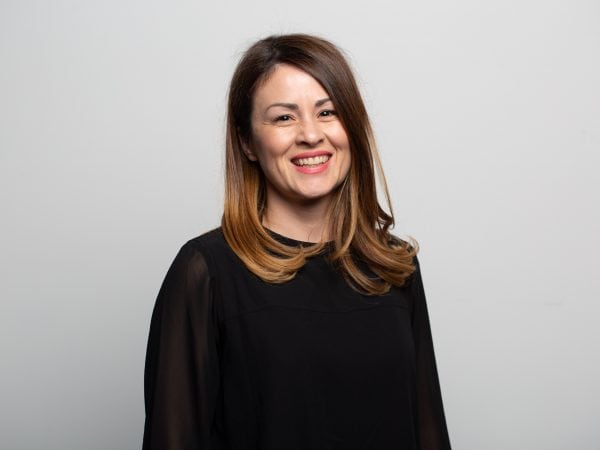 Veselina Markova
---
Fintech Lead
Eleven
In October 2021, Eleven, a Bulgarian venture capital (VC) company, announced the first closing of their most recent EUR 60 mil fund – among the highest in Eastern Europe. We talked to Veselina Markova, Fintech Lead at Eleven, about the VC's road to success, their track record, and startup trends they focus on.
Eleven helped Bulgaria rise from startup obscurity and become a paragon for some of its neighbors on how relatively small amounts of capital can have profound impact on the entrepreneurial ecosystem in a country
Can you tell us the story behind eleven – when and how was the company founded and with what purpose?
In physics, escape velocity – approximately 11.2 km/s – is the minimum speed needed for an object to escape from the gravitational influence of the Earth. Our name actually signifies our mission – to propel the startups we work with beyond the regional boundaries into the global markets. Eleven and its partners have been one of the most active early-stage investors in Eastern Europe over the last decade with more than 200 investments in mostly technological startups. Perhaps more importantly we have direct participation in three of the largest tech exits in the SEE region (Telerik, BG Menu, SMS Bump) in recent years.
Since 2012 Eleven has evolved from an EU and EIB Joint European Resources for Micro to Medium Enterprises (Jeremie) funded accelerator with EUR 12.1 million capital, whose active portfolio was taken private and listed on the Bulgarian Stock Exchange (Eleven Capital with EUR 6 million capital) in April 2020, to a scaleups-focused investor with its pre-seed and seed second fund (EUR 6 million capital), one of the few entirely private funds in the region. Eleven helped Bulgaria to rise from startup obscurity and become a paragon for some of its neighbors on how relatively small amounts of capital can have profound impact on the entrepreneurial ecosystem in a country. With some of the biggest tech exits in Bulgaria and the region, we are now ready to build upon our strengths and experience with our third recently announced EUR 60 million early stage VC fund. We managed to close it in less than a year, which is sort of a record for Eastern Europe. 80 per cent of our investors are repeat investors, which together with the short fundraising period signifies the trust we've managed to build over the last few years.
You say that the company is privately funded – what does this mean for startups you invest in? How does it change your criteria and expectations?
The initial investment strategy of Eleven was modeled after some of the other leaders in early stage investing. We were among the pioneers of the incremental investment approach model (i.e., essentially, we started as an accelerator with the capacity to follow-on), which has been adopted by many early stage investors as the most viable investment model. In the US its boundaries are being pushed even beyond Series A. As the accelerator model proliferated throughout the world, the natural evolution for the more successful ones was to also grow up with their portfolio and move towards a more selective investment approach, essentially becoming seed focused VCs.
Always trying to be at the forefront of the latest trends in early-stage VC investing, Eleven also ditched the accelerator model and we moved on with an entirely private seed fund focusing on much fewer pre-seed and seed investments. With our second fund we increased our initial ticket to EUR 100,000 to –500,000 and respectively our total investment per project. This allowed us to be more selective and to dedicate more time and attention to each investment. The strategy for our third fund focuses our efforts in being the first institutional investor in early-stage startups in Southeastern Europe. We shall keep our focus on pre-seed and seed investments, however, we shall have the capacity to write larger initial checks (up to EUR 1 million initially) and make more follow-ons than before. Our focus in the upcoming years will be on five priority verticals – Fintech, Future of Food, Future of Work, Healthtech and Ecomtech where we have a clear competitive advantage. This year we have already invested in seven startups as with our third fund, including Beme.ai, ProductLead, Biopix-T, MetaSim, PlanDelta and SuperOkay, with one more to be announced in the coming weeks and a few more in the making by year-end.
What trends and technologies are you focusing on currently regarding investments?
We focus our efforts on the five key verticals mentioned above where we already have corporate partnerships in place and experience investing in. We plan to have about 80 per cent of our investments in these core verticals, while keeping about 20 per cent of the capital for other opportunities. Our focus remains on tech companies (SaaS/B2B). We have already started building clusters of startups and relevant support networks in the verticals, which shall further bolster and add even more value to our portfolio companies.
How did your investment focus change compared to before Covid-19?
We believe the COVID-19 crisis in early 2020 and the subsequent market disruptions further strengthen the case for an active early-stage investor such as Eleven, supporting the regional startup ecosystem, when it is most needed. Over the years we built a diversified portfolio, dominated by SaaS/B2B focused companies. At the same time, we continue to believe that the biggest opportunities will come at the crossroads of technology and more traditional industries. In this respect we joined forces with appropriate industry partners for Fintech (Visa and the local and regional banks as well as fintech scaleups from the region) and for healthcare (hospitals and pharma companies). This approach allowed us to attract a number of Fintech startups (Payhawk, LogSentinel, Reloyalty, Boleron, Notolytix), but also helped our existing portfolio companies in engaging more directly with corporates. The same has happened in healthcare. Future of Food has emerged as a third sector of particular interest for us.
We already have a number of relevant investments such as Ebag – one of the few startups clearly benefiting from the current crisis, as a national leader in online grocery shopping, as well as Pollenity and Ondo. We further expect that there will be a resurgence of interest in finding sustainable solutions in the sector after the current crisis. While we remain open to good opportunities across a much broader range of industries, the synergetic effect of investing in a few clusters, such as the ones mentioned above, makes our value-added proposition in these much stronger.
In which fields do you see the most startup activity in Bulgaria?
Innovation is not always and not necessarily related to the product of service itself. We don't think there are too many radical innovations coming out of Bulgaria. Innovation is rather approaching a well-known problem in a non-traditional way and making the most out of it in most of the cases through technology. In that sense, following our vertical approach, some of the recent notable cases here are Payhawk in fintech, Metasim in the future of work, Ondo in the future of food and BeMe in healthcare.
Payhawk is one of the fastest growing fintech companies in Europe which redefines the company spending. It helps you manage and automate everything between your bank and accounting software in real-time.
MetaSim reimagines how humans acquire and apply knowledge by using emerging technologies such as Virtual Reality (VR) and platforms like Oculus to deliver this novel experience. They are creating a highly realistic, engaging and safe environment, where people can learn and practice new skills without the need to travel or mobilize others to acquire those skills.
Ondo enables automation in farming and is already reaping the fruit of success. The next five years are extremely important for agriculture as the focus is increasingly shifting from consumption to production. Ondo's market is also growing, as the company is now expanding to Bulgaria's neighboring countries, as well as Poland and Italy.
BeMe is the first AI-driven platform designed to empower Autistic individuals, their families, and their care teams. Through harnessing the power of technology and holistic data collection, BeMe elicits actionable, needs-based insights that improve the lives of Autistic individuals, and ultimately, society at large.
What do you consider as your company's biggest success?
For us, success means helping as many people and companies as possible to achieve their highest potential and become visible on the global scene. At the same time, we want to inspire them to help other people and communities thrive – either through their products or services or through their own personality. When we invest in a company, we look for those similarities in the founding team's value system, because we want to share the ride with like-minded people understanding the importance of both ''giving-first'' and ''giving back'' mindset. So, our biggest successes are the successes of founders who grow sustainable, ethical and responsible businesses through innovative products and services, but most importantly through the right people.