TUMO is an abbreviation of Armenia's literary figure, poet, writer and activist Hovhannes Tumanyan's surname – as well as the name of a technology center which opened its doors in Tirana in 2020, boasting a new kind of educational experience for teenagers, which combines technology and design.
Shqipe Berisha, General Manager of TUMO Tirana Center for Creative Technologies, talks about the vision behind TUMO, their start in Albania and their place in the ecosystem.
This article is the second in the series focusing on startups recognizing the value of and working in the field of education in Albania.
You can read the first article in the series here.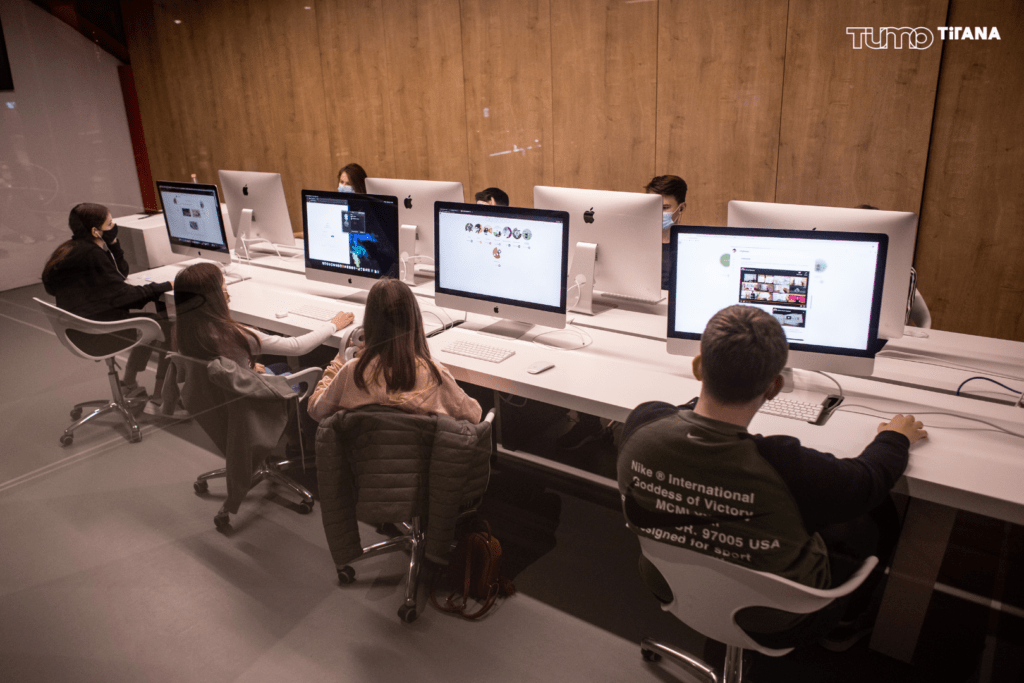 When was TUMO founded and what is its purpose and mission?
TUMO was founded and is primarily financed by Sam Simonian of "The Simonian Educational Foundation". The first center opened in Yerevan, Armenia in 2011 and from then it has expanded to other cities in Armenia and abroad. At TUMO, teens learn technical skills at the intersection of technology and design while also gaining industry knowledge and soft skills essential for success in the digital world.
In recent years, TUMO has received a lot of international attention due to its unique philosophy of offering a new kind of education experience that puts the students in focus, enabling them to reach their maximum potential with all the assistance they need. Moreover, many important personalities around the world – such as Angela Merkel, Chancellor of Germany – have expressed their appraisal for and interest in TUMO, leading to the establishment of TUMO Centers in cities like Paris, Beirut, Berlin, Moscow and now Tirana.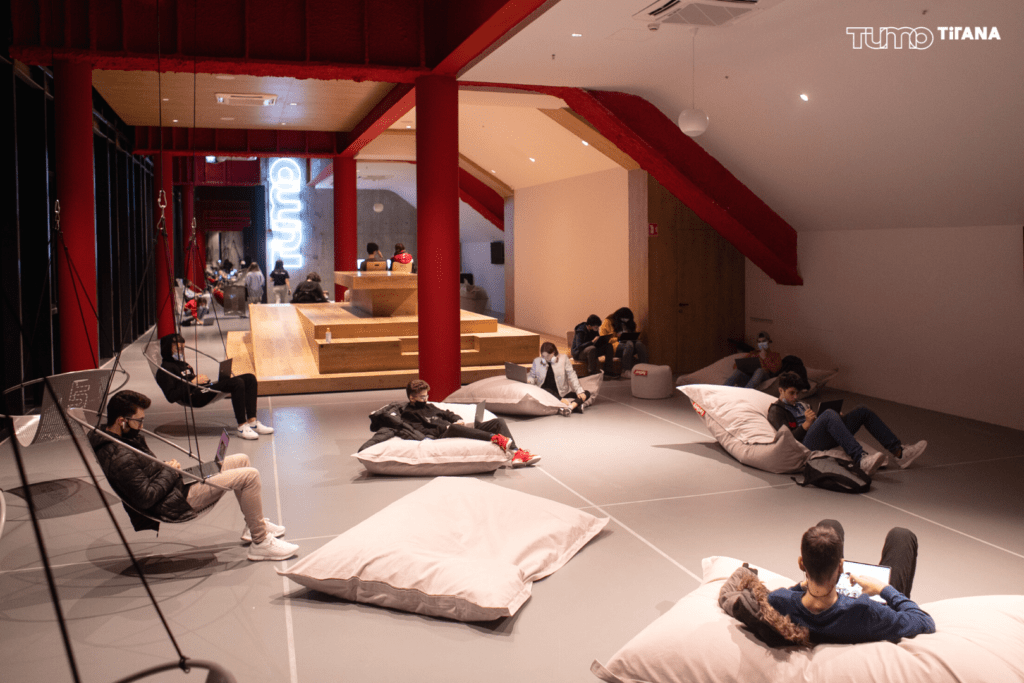 How and why did TUMO decide to start operating in Albania?
TUMO was brought to Tirana by the Albanian-American Development Foundation (AADF) in partnership with the Municipality of Tirana and TUMO Headquarters, early in October of 2020. The AADF's goal is to improve the quality of education in Albania and to enable youth to acquire the 21st century skills which are pivotal for the evolving job market.
Nowadays being digitally competent is a necessity. Globalization and the rise of new technologies have revolutionized our society.
In order to become competent in the digital world, innovative ways of learning are needed. The traditional school system doesn't accommodate the need of acquiring digital skills.  If we want a generation competent for future jobs, schools need to reinvent their curriculums and include more effective learning environments to promote the development of digital literacy skills.
That is precisely the gap that TUMO is filling – offering a learning center where technology and art merge to provide teens a competitive edge in the digital world.
What is your view on the Albanian startup ecosystem in general?
The Albanian startup ecosystem has great potential. In the last few years, there have been a number of new initiatives, events and accelerators that are creating new opportunities for the ecosystem. However, there is a need for university incubators or research centers, which can be a great source of business ideas and new startups. Educational centers like TUMO, have the opportunity to introduce and create awareness for concepts like entrepreneurship and innovation, not just in theory but in practice as well.
TUMO is introducing a new non-formal learning environment, which has disrupted the traditional educational model in Albania. At TUMO Tirana, students from 12 to 18 years old take charge of their own learning, gaining cutting edge skills in eight different fields: Animation, Graphic Design, Game Development, Filmmaking, Programming, 3D Modelling, Music and Robotics.
Learning is a personalized experience, delivered through a platform called TUMO Path, an Artificial Intelligence-based software that contains a personal learning plan, a constantly evolving timeline that can span up to two years. This innovative educational platform suggests the best route for each learner to take through the TUMO program and dynamically adapts to their pace and preferences over time. As teens progress through the timeline, completing projects and leveling up skills, they build a digital portfolio of results that becomes their living diploma. This new learning experience focuses on the students, while providing them with all the tools and knowledge they need. On top of that, TUMO offers the latest tech, equipment and software, and a modern and unique environment where teens can explore their creativity and gain digital and analytical skills.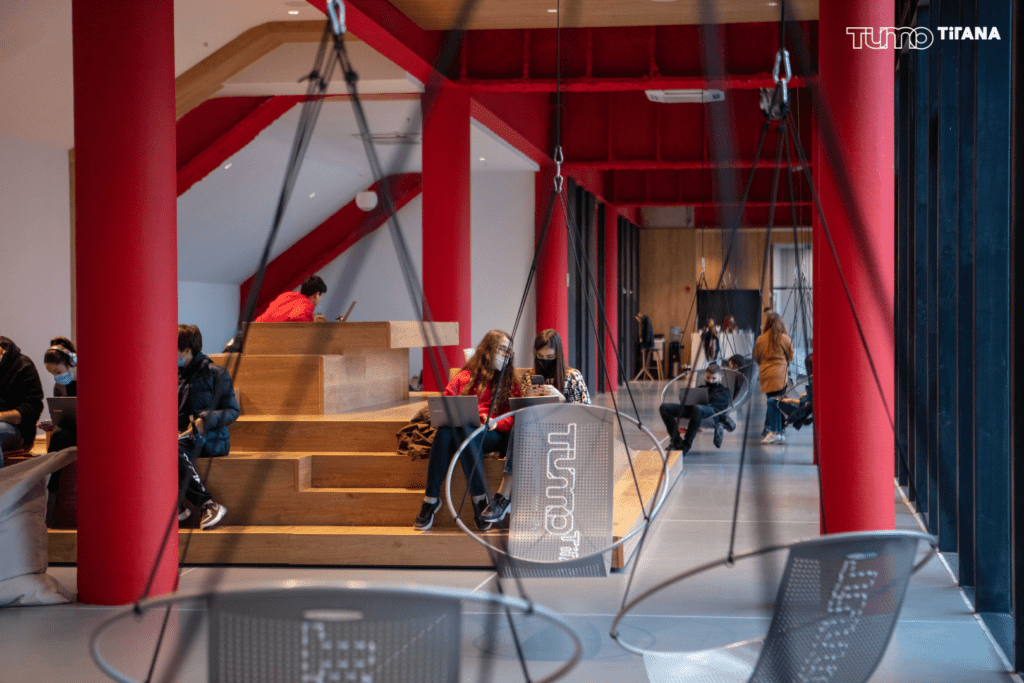 What kind of support have you received from governmental or other institutions, or from the ecosystem – be it financial or other support?
TUMO Tirana would not have been possible without the partnership of AADF and TUMO Center for Creative Technologies in Yerevan, and the support of the Municipality of Tirana as well as the Government of Albania. The aim is to make the center inclusive and accessible for any teen who wants to learn new skills and be digitally competent.
In less than one year of the center being opened, we have had a number of successful partnerships where different organizations and institutions like SCiDEV, the Embassy of the Netherlands in Albania, Credins Bank, the Municipality of Tirana, Vodafone Albania, 1UP, Innovation Investment Fund, Ministry of Health and Social Protection, UNICEF and Raiffeisen Bank in Albania have supported the center by offering scholarships, mentorships and internships to students from different backgrounds and marginalized areas.
How did Covid-19 influence your work?
During the first few months of the pandemic, we had to adjust our operational hours and lower the center capacity in compliance with the measures and regulations from the government. This was our first year of operations and although going through a difficult year due to the pandemic, we managed to take up successfully and hit our full capacity target by June 2021.
How do you see the future of this startup?
In the fall of 2022, the center will move to its permanent home in the Pyramid of Tirana. MVRDV, a renowned Dutch architectural studio, will revitalize and transform the space into a multi-functional center for technology, culture, and art. The new design of the Pyramid incorporates an open plaza with public spaces, including a library. And there will be units that startups can hire, especially those that are complementary to the TUMO program. The Pyramid will function as a not-profit center and will be dedicated to arts, media, visual arts, and the ICT (Information and communications technology) community.
The vision for the near future is to expand locally. It would be a great opportunity for other cities in Albania to provide teenagers with a new learning environment, where they can gain solid knowledge form the field of design, art and technology and be prepared for the future of work.